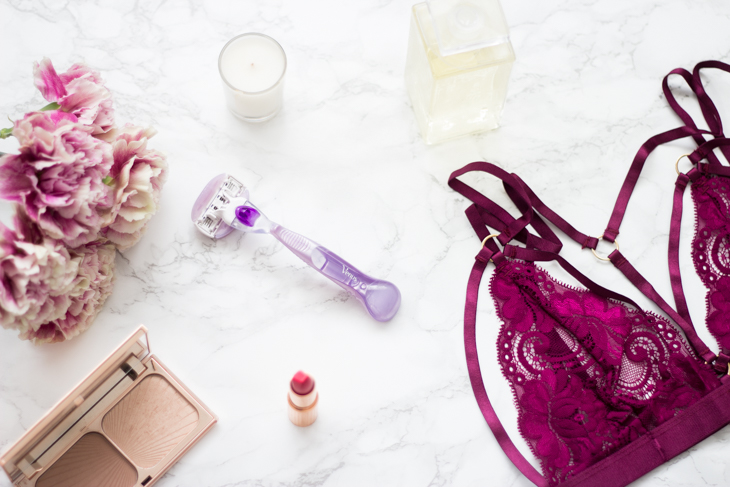 Valentine's day is one of my favorite days of the year. Not for all the cheesy themed cards or awkward date nights but mostly because it feels like a great opportunity to think about ourselves in the dead of winter. For me, Valentine's day is all about taking care of your body, pampering yourself and treating yourself to a little something just because.
But let's talk about pampering today, shall we? For me, nothing beats a cozy evening at home where you just take time for yourself. I'll usually treat myself to a glass of pinot grigio, my favorite, light up a candle and put on my favorite Spotify playlist on repeat. I'll run myself a hot bath with my favorite bath oil and while it's filling up with bubbles, I'll take some time to remove my makeup and apply a hydrating face mask. Then, I'll get in the bath and just relax for a few minutes before washing my hair and applying a hair mask that I'll let sit on my hair for a few minutes. During that time, I'll usually exfoliate with a gentle scrub before shaving my legs with my favorite Venus Breeze razor. The reason I love it so much is simple, the blades have built-in hydrating bars that not only glide on the skin but leave it nicely hydrated afterward. I always start at my ankles and work my way up to my knees in one sweep motion. The great thing is that I never have to go over the same area twice since it shaves everything in just one swipe, heaven! And since Venus razors are designed specifically for women, they're so easy to use, even on tricky areas like the back of the knees! When I am done, I just rinse it under running water and let it dry on its handy little stand.
As soon as I get out of the bath, I pat my skin dry and apply my favorite rose scented body lotion. It sinks into my skin within seconds since it is nicely exfoliated and totally hair-free, and I love how it leaves my skin feeling super supple & nourished. I usually let my hair dry naturally while I get cozy on the couch with a good book (I am currently reading this one and I am loving it!).
But I am curious… Do you have any Valentine's day beauty secret or ritual that you really love? Make sure to share in the comments down below!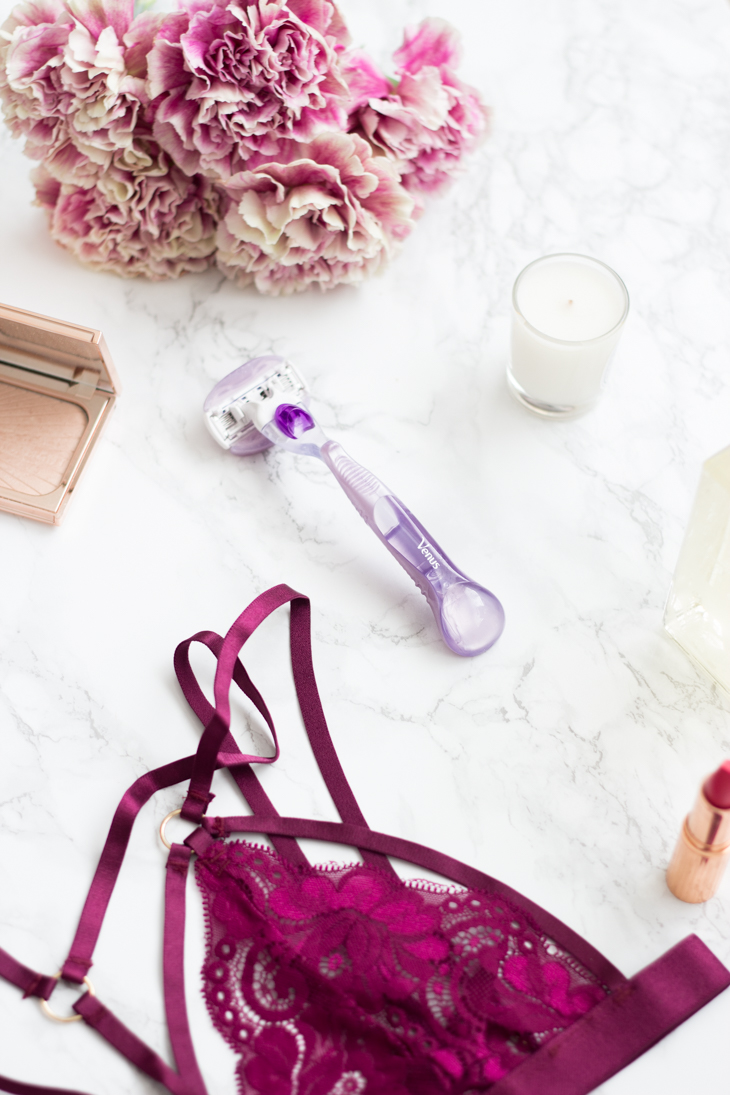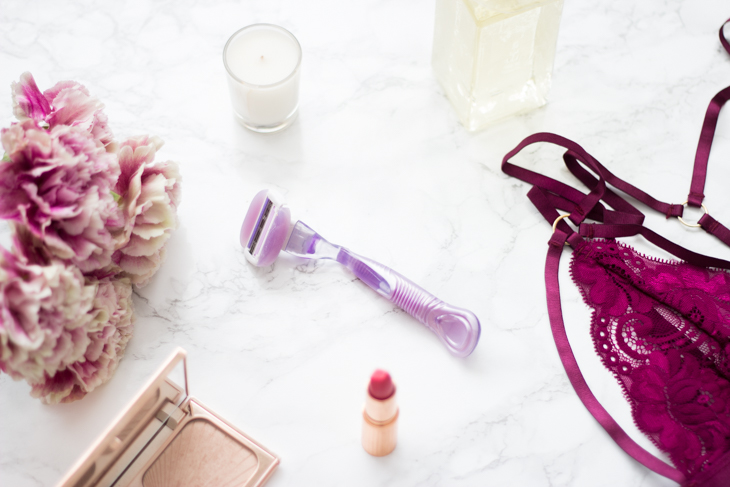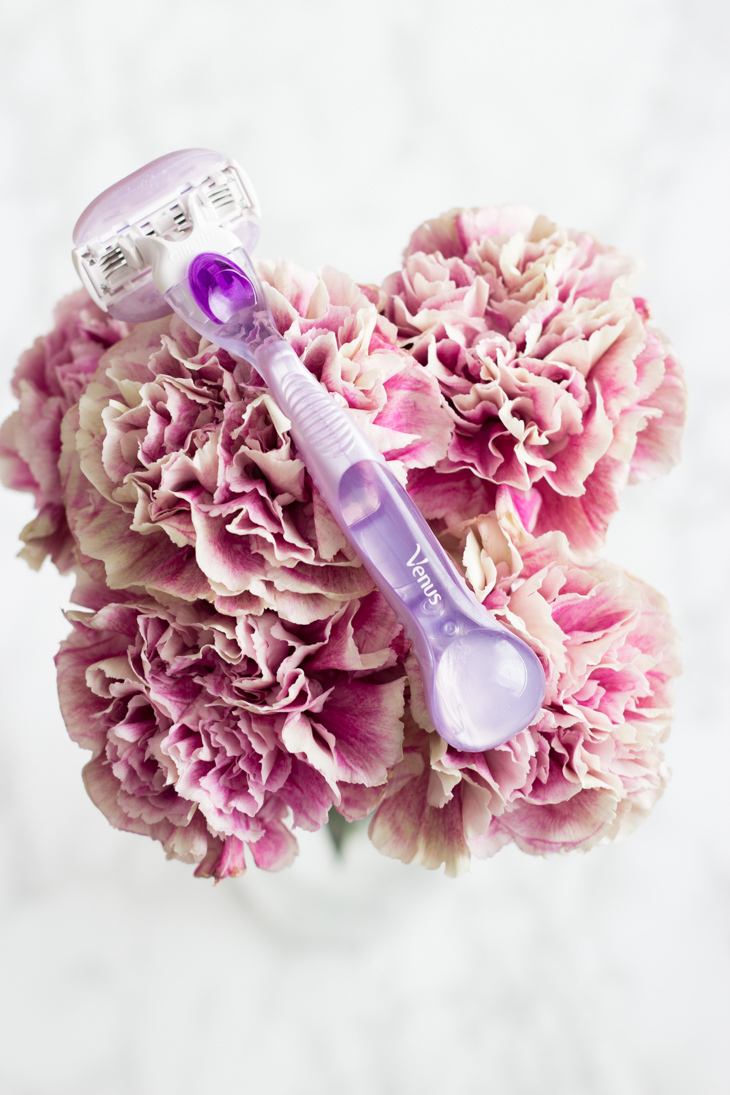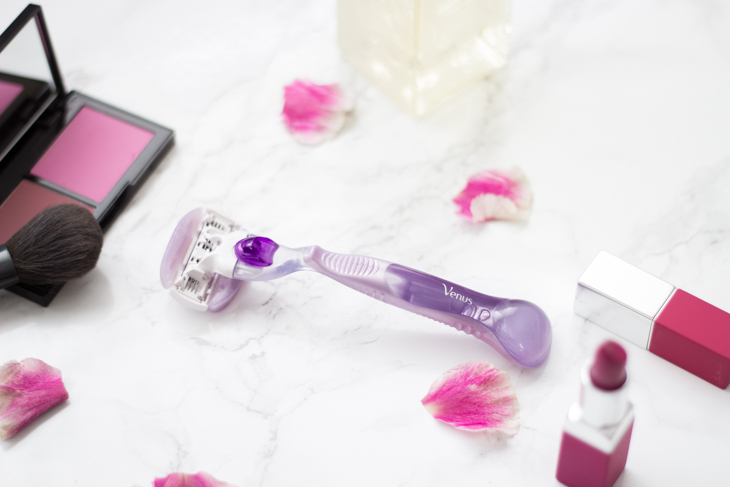 This post was created in collaboration with Venus.