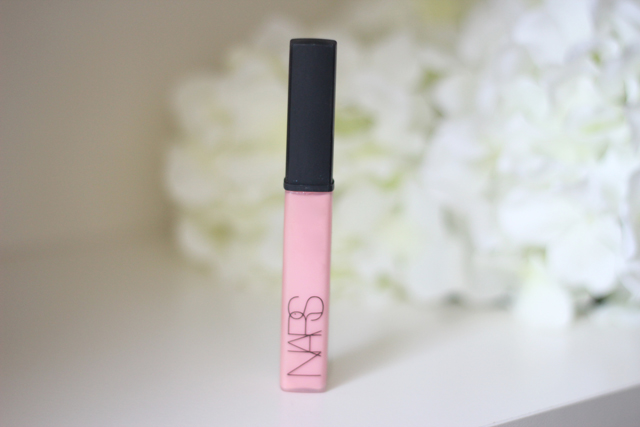 If you told me a couple of years ago that I would go back to lip glosses, I probably would have laughed. Being a (young) teenager, I was all about those super glossy & glittery lip options but the fact that I always ended up with hair stuck on my lips made me switch to tinted lip balms.
Surprisingly enough, I think that half of my lip products are lip glosses now. My love for the Clarins instant light lip perfector made me fall back in love with glossy lips and this Nars lipgloss in the shade 'Turkish delight' is amongst my all time favorites.
The color, a pale pastel pink, is simply stunning. It goes on quite opaque but doesn't look tacky on the lips. I like it with a simple black eye liner and it looks gorgeous when I have a bit of a tan… The formula stays around on your lips and doesn't fell sticky at all. Whenever I have a 'no make up' make up day, I always toss it in my bag to add a bit of color to my face on the go.
Have you ever tried a lip gloss from Nars? Or do you have a favorite from another brand? Let me know in the comments below!