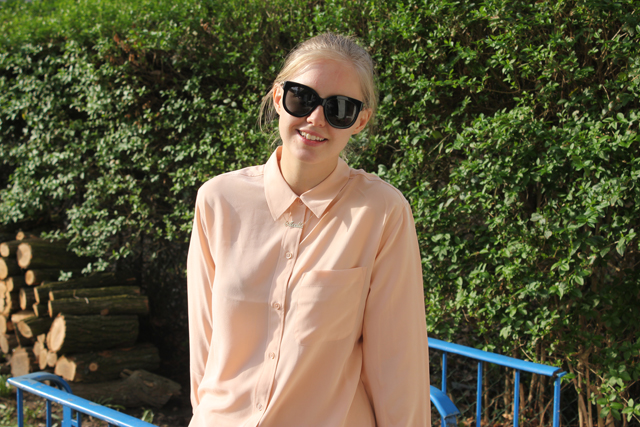 Recently, I've been wanting to invest in timeless pieces of great quality.
I told you all about my Equipment shirt recently, and now it is time to talk about these sunnies.
On the blog, you often see me wearing my beloved Ray Ban Wayfarer. The reason behing that is that they are actually made to my view (I have to wear prescription glasses). They are so convenient to use on a daily basis that I often forget to reach for my other sunnies (and also because it means having to wear contact or be half blind).
But when I was in London, my mum and I were looking at sunglasses at Selfridges (well, my mum was, I was just helping her to choose). My eyes caught these Stella beauties and I tried them on (MISTAKE, BIG MISTAKE). I was sold. They remind me a bit of the Celine sunglasses that every blogger seems to have but in a more sleek version. They were pricey, but amongst the cheapest in the store, so I decided to get them. But it failed. The sale man noticed that they had a tiny scratch and they were the only pair left. I was so disappointed but decided to chase them over London (it seems that since my hunt for the Isabel Marant sneakers, the god of fashion is against me and loves to see me hunting accessories!)
After a few days entering every place that sell sunglasses, I finally found them at Harvey Nichols (probably my favorite department store) and left with them under my arms.
Ever since, I've been wearing them (well, that must be like two days since the weather is awful, as usual, in Belgium).
❤
Axelle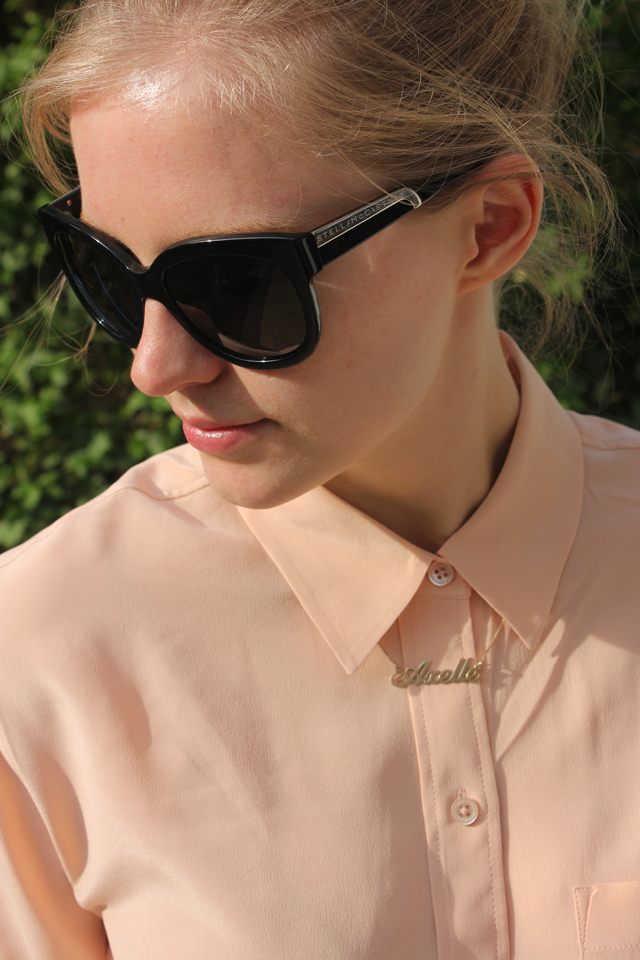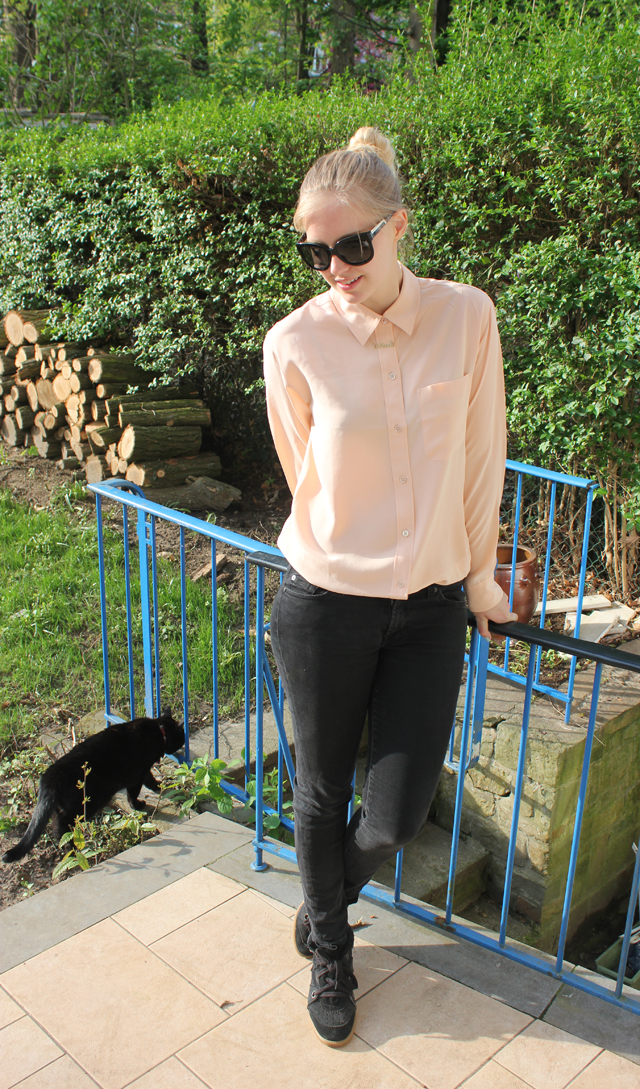 7 for all mankind skinny jeans
Equipment shirt
Isabel Marant Bobbi sneakers
Etsy necklace
Stella McCartney sunnies
You can also follow styleplayground there: TWITTER | BLOGLOVIN | FACEBOOK