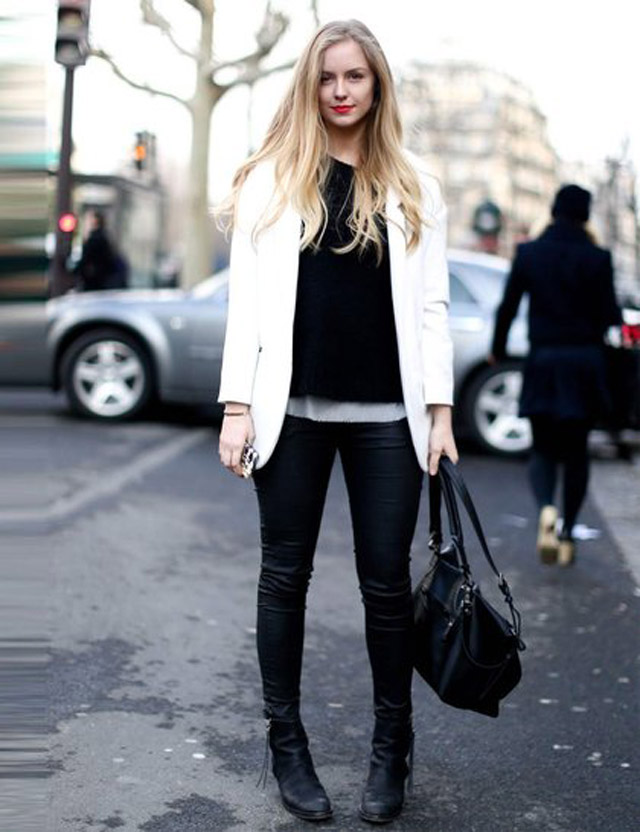 The first day of fashion week flew by for me. I took the Thalys really early to make sure to arrive on time and spent my time on the train answering emails and working on my schedule for the week. Of course, I also enjoyed a powerful breakfast that was really needed after a 5AM wake up call!
After that, I jumped on a cab to head over to my friend Aurore's who kindly invited me to stay at her place for the whole week (now that's friendship!)
I quickly changed outfit and left to attend my first show of the season which was Moon Young Hee. I loved the way she worked with only a few basic colors – mainly black, white and beige- but created something absolutely original.
Then, I headed over to the Shangri La to attend the Steffie Crhistiaens show and let me tell you that I was blown away by the collection. It summarized everything I would love to wear: beautiful satin gowns, leather booties with wooden heels and sheer fabrics. After a late lunch and a quick stroll around Paris, I headed to my last show of the day: Aganovich. The collection wasn't really my style but I love the jewel tones colors that were used for the collection.
After a long and tiring day, it was time to head back to my Parisian headquarters to have some wine and a good laugh with Aurore!
❤
Axelle
I am wearing Zara sweater, coat and jeans, Filles à papa top and Atelier Marchal bag.